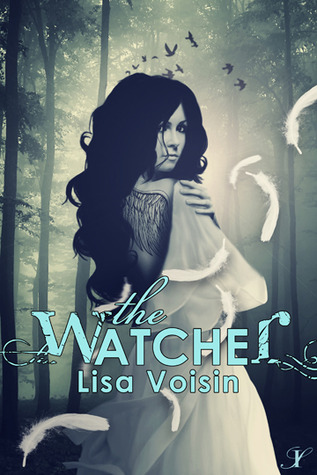 Today The Watcher by Lisa Voisin goes on sale! Just 99cents for the ebook. Get all the details for this YA Romance below!
The Watcher by Lisa Voisin
556 pages
Available from Inkspell Publishing
Millennia ago, he fell from heaven for her. Can he face her without falling again?
Fascinated with ancient civilizations, seventeen-year-old Mia Crawford dreams of becoming an archaeologist. She also
dreams of wings–soft and silent like snow–and somebody trying to steal them.
When a horrible creature appears out of thin air and attacks her,
she knows Michael Fontaine is involved, though he claims to know nothing about it. Secretive and aloof, Michael evokes feelings in Mia that she doesn't understand. Images of another time and place haunt her. She recognizes them—but not from any textbook.
In search of the truth, Mia discovers a past life of forbidden love, jealousy and revenge that tore an angel from Heaven and sent her to an early grave. Now that her soul has returned, does she
have a chance at loving that angel again? Or will an age-old nemesis destroy them both?
Ancient history is only the beginning.
Praise for The Watcher:
Voisin's story builds in strength, easing readers into Mia's first encounter with another realm and drawing them on, inescapably, to the shocking discovery at the novel's heart. Inventive, romantic, and filled with tension, this is a great start to an intriguing series. –A.M. Dellamonica, author of INDIGO SPRINGS and BLUE MAGIC.—winner of the Sunburst Award for Indigo Springs.
"Perfect for fans of angels and demons, Lisa Voisin has created an uplifting tale of redemption, love, and spirituality that gives hope. Never preachy, The Watcher is the perfect answer to critics who claim Young Adult literature is too dark."–Stephanie Lawton, author of Want and Shrapnel
"Voisin's THE WATCHER blends paranormal mystery and romance into a book that is sure to keep readers turning the pages late into the night."–Eileen Cook, author of THE ALMOST TRUTH
"Filled with forbidden love and a war between good and evil. If you are a fan of the Twilight Saga and The Mortal Instrument series, you will love this book."–Selena Lost in Thought
"This book was amazing and grabbed me from the very first chapter."–Angie Stanton-Johnson at Twinsie Talk Book Reviews
"[A] deliciously captivating story, that definitely earned FIVE STARS! "–Iris, from Booksessions